CHECK IT OUT!
Events Archive



MY WRITINGS

The Bedside Alice
A novel - streaming consciousness c. 1972

Follow My Car
Goin' Down the Road Revisited
A Canadian Actor in Italy
The Lorraine Sinclair Story
My Russian Relatives


OTHER LINKS

Husband Dwight McFee
Dwight's Blog
Talent Aaron Berg
Jason J. Brown
Director Anita Doron
Author Michael Mortensen
Wicked People Site
Photographer Dale M Reid
Glen Cram - Artist and Web Designer
Try MESSmerizer!
Acting ~ Film ~ "Goin' Down the Road"
1970 ~ 90 minutes

Directed by Donald Shebib
Writing Credits: William Fruet (also story) and Donald Shebib
Siskel & Ebert Top Ten List

Canadian Film Awards (1970):

Best Feature Film ~ Donald Shebib
Best Performance by a Lead Actor ~ Doug McGrath; Paul Bradley

"...there is scarcely a false touch in Goin' Down the Road; Don Shebib is so good at blending actors into locations that at times… one forgets that it is an acted film."

Pauline Kael: The New Yorker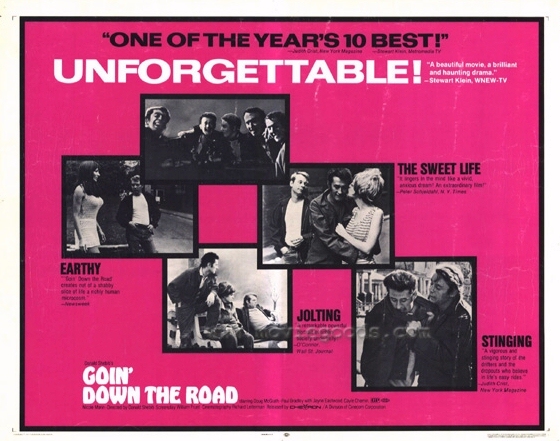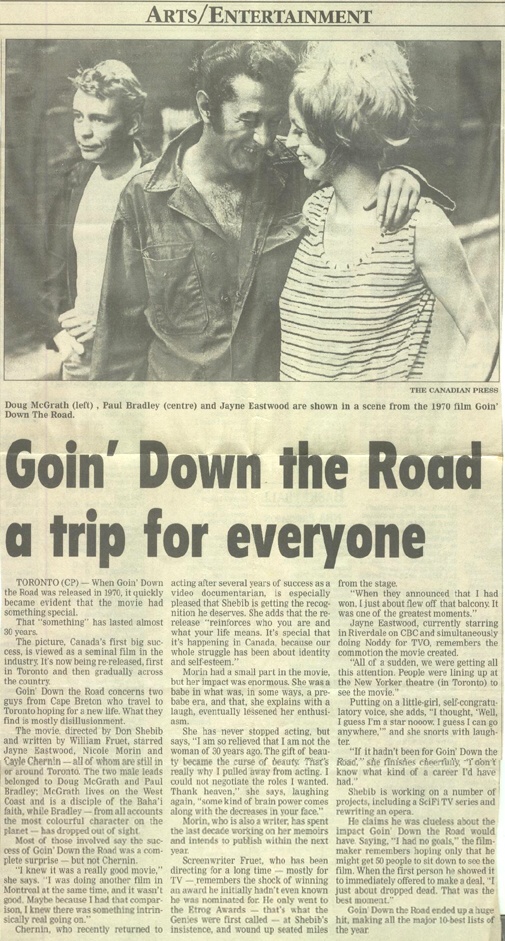 Don't Miss: "Goin' Down the Road Revisited" by Cayle Chernin.